Back in the Spring of 1996 the company was started
3000 Records
while Terrance was still a student at Western Michigan University. Since then, he finished college, got a few corporate jobs, and eventually ended up working in the industry he enjoys the most, the music industry! He is also hard working Musician known as Terrence Day. With his previous full length CD "A Simple Life", and has touring around the USA (with a 1974 Plymouth Fury Station Wagon), he has established his own music career. At the same time, he helps other Musicians through the many connections he has made since starting his label "3000 Records" over 25 years ago.
"Here it is, more than 25 years later, and Bands and Solo Artists from around the world are gaining recognition with 3000 Records."
A good definition of 3000 Records is "an organization that operates as an independent record label, and provides Music Promotion Services to other independent record labels, musicians & bands". At this time 3000 Records mostly releases Co-Op (Compilation) CDs. The CDs are used as a promotional tool to reach college radio, independent radio, international radio, satellite radio, internet radio, and magazines, along with other creative avenues of music promotion.

The many promotional services that have been established have included "Indie 360", "Album Register", "Unlimited Viewers", "Targeted Fans", "@followers", "Song Commercials", "Music Video Distribution", "Blast The Web", "Promoter Box", and "Lyric Video Productions", and more. The label also specializes in an exclusive "Spotlight Artist Promotion" by invitation. With these services, Bands and Solo Artists gain exposure to the masses. We have helped thousands of Musicians and Bands including unsigned Musicians and several Platinum Selling Artists too. Each of our services are created and delivered by utilizing connections with the Music Industry and offering the record label as a service provider for musicians and by musicians. Terrance believes in dreams becoming reality, and making that happen with hard work and dedication.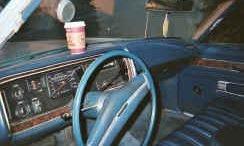 The first project was a Co-Op (Compilation) CD put together in Kalamazoo, MI with flyers and word of mouth. Terrance says, "Actually, after losing a promised spot on a compilation, I decided to start up my own. The first compilation was a real struggle, and he says it's still not easy, but it is still rewarding." Looking back, The New Union of Dance & Electronic Artists a.k.a. N.U.D.E. ARTISTS featured some of the top Electronic Music artsts on MP3.com in the early 2000's. The album was heavily promoted at the Detroit Electronic Music Festival on May 25th, 26th, & 27th, 2002. Over 60 CDs were sold, along with about 70 T-shirts. More than 600 people wore our much sought after "Get N.U.D.E." buttons. More recently in 2022, "Radio Now! Vol. 21" was released featuring great musicians and bands from around the world. Here it is, more than 25 years later, and Bands and Solo Artists from around the world are gaining recognition with 3000 Records.

In 2015, 3000 records launched the "Music Business Connection" while interviewing insiders in the music business, and even a few Platinum selling Artists you may have heard of. This Podcast was designed especially for musicians and anyone interested in learning more about the music business! Gain insights, and inspiration when you tune in to over 75 episodes now available online. You can hear episodes on Apple Podcasts, Stitcher Radio, and more. Plus you can get connected with each guest by visiting their show notes page containing their contact information. Be sure to also check out the Blog section with useful information posted regularly for musicians to further their careers. We hope you enjoy this valuable resource.

For Customer Feedback About 3000 Records Services, Check out some 3000 Records Reviews.